It's stressful when your car breaks down and you don't have the money to pay to get it fixed, but DON'T panic. We have several options for financing your Jeep, SUV, 4×4 and car repairs.
Using your existing credit card will most likely hit you with high-APR costs. If you want to avoid those high interest charges, we have one option for credit that offers you introductory purchases interest free.
We offers financing for car repairs through the Synchrony branded credit card. Synchrony offers the Synchrony Car Care credit card in partnership with a number of major auto repair shops — including All American Four Wheel Drive and Parker Four Wheel Drive — that allows customers to apply for a co-branded credit card that can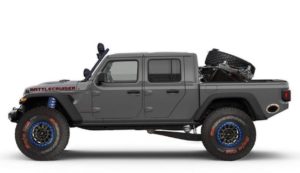 be used to pay for repairs, maintenance and more.
As long as you pay off the balance before the grace period (usually six months) ends, you won't owe any interest. And your car will run worry free.
If you have bad credit, it's still possible to pay for your car repair with a credit card. The Snap Finance Auto Repair financing is designed for people with lower credit scores.
Worried you won't qualify, and concerned that the credit inquiry will hurt your already low credit score? Good news: you can prequalify for this card without the lender checking your credit report.
All American and Parker Four Wheel Drive and Auto Repair are here to keep you safe and on the road so you can get where you need to go. It is our goal in working with these companies to offer people what they may need. We care about each and every one of our customers, as our 40+ years serving the community with professionalism and pride attests.
Book an appointment for you 100% free vehicle health inspection today – we have immediate appointments available. Our knowledge and decades of experience will surpass your expectation.